It's not ok to let someone sleep on the street, that's why we're doing something about it.
Get onboard.

Donate safe sleeps.
On any given night in Australia, 116,000 people are homeless.
8,200 are rough sleepers; sleeping out on the street.
Children (under 12 years) are sleeping rough too; 1,120 of them every night.
We are seeing more women experiencing family breakdowns and people aged 60+ on the streets.
| | | |
| --- | --- | --- |
| 58% Male | | 42% Female |
WHAT IS SLEEPBUS?
sleepbus® provides a safe, temporary overnight accommodation service, getting people off the street by offering an immediate, first stop, cost-effective solution for our society's most vulnerable; catching them early until they can get back on their feet.
WHAT'S IN A SLEEPBUS?
Each sleepbus® has up to 20 secure, climate controlled, individual sleep pods in twin cabins, each with a lockable door and toilet; everyone is looked after with overnight security and CCTV surveillance; we also have under bus storage for belongings, a cosy place for companion animals and even a twin cabin for our overnight volunteers.
We prove and monitor the projects you fund with daily updates, locations and realtime data to ensure safe sleeps are getting to those who need it. Learn More
ALWAYS 100%
Private donors cover our charity overhead costs so 100% of your donation will bring safe sleeps to people in need. Learn More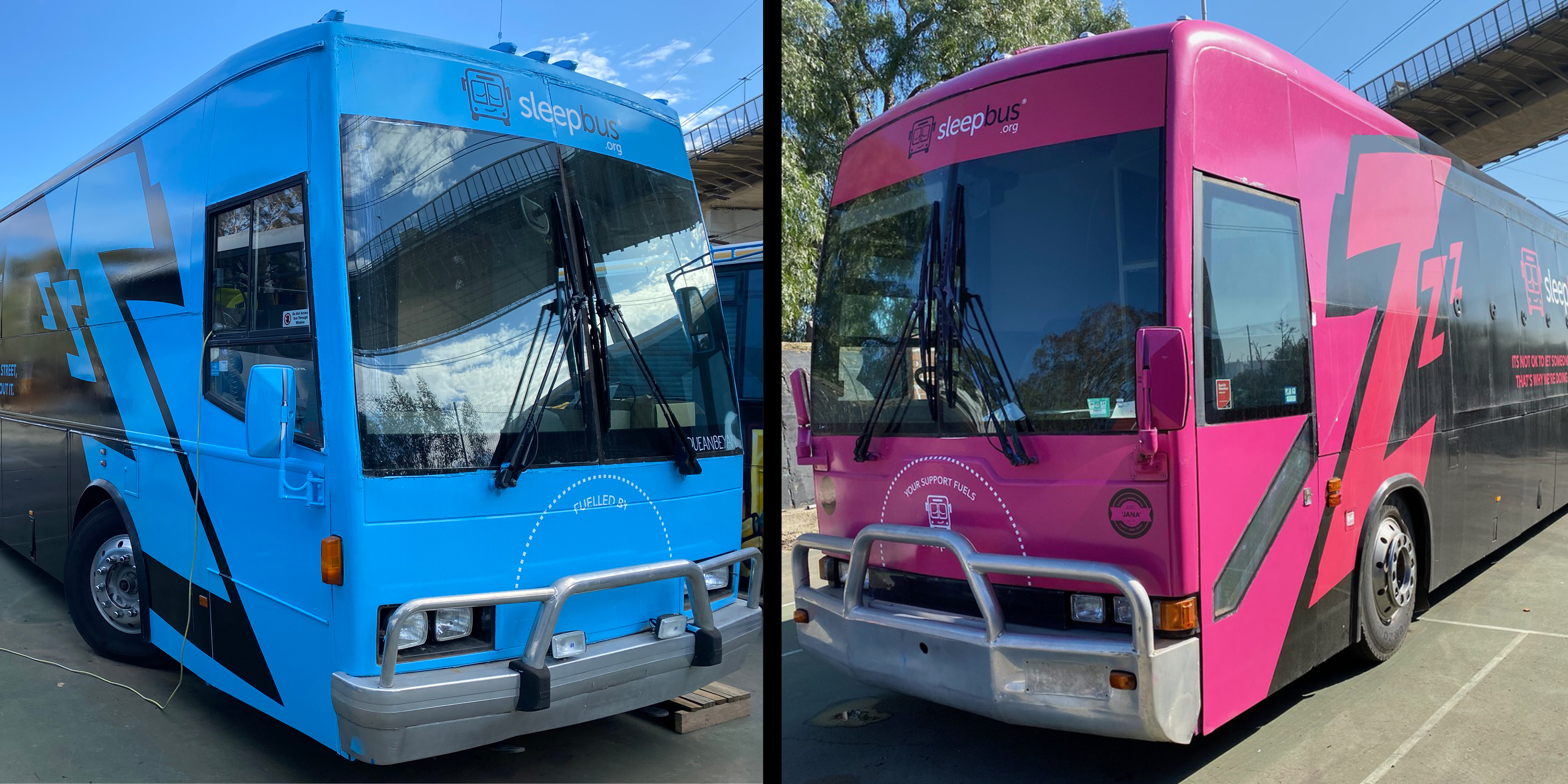 Tilly loves the pet pods.
20 sleep pods in twin cabins.
Low operating costs; able to provide our most vulnerable people with a safe place to sleep for little more than the cost of a coffee per sleep.
Fast and mobile; a sleepbus can be built fast (weeks, not months or years) and because it is mobile, it can operate where it's needed, when it's needed, with a typical service operating from 8pm to 8am nightly.
Safe and adaptable; with a disturbingly high level of women, families and children fleeing domestic violence situations, sleepbus offers an immediate, first stop solution to keep them safe until they work out their next steps.
Cost effective build; an investment of $100,000 provides a fully operational sleepbus that supports up to 8,030 safe sleeps per year, far less than bricks and mortar operation.
It's not ok to let someone sleep on the street and that's why we're doing something about it.
Every time I'm invited to an event to share the sleepbus story, people always ask; why?
At the beginning, after I saw the tiredest man I had ever see, my children told me I should do some thing about people sleeping on the street; so I thought I would. I created sleepbus to end the need for people to sleep rough in Australia. A safe place for people doing it tough to take a breath and provide an opportunity to workout their pathway out of homelessness.
If you're thinking about what you might do to help those on the street, may I ask that you take a look at not just what we're doing, but how we're doing it; we're having a crack and with your help we can end the need for people to sleep rough in Australia. Get onboard.
Simon Rowe | sleepbus Founder
MEET OUR AWESOME PARTNERS
Major Sponsors / Supporters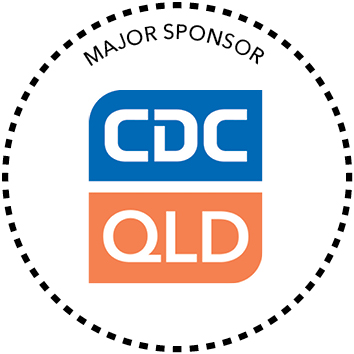 Pro Bono Professional Service